Statement of quality
Our primary goal is to produce high quality hemp-based, environmentally friendly binding and packing material that is recognized throughout the domestic and export markets. Our company, with more than 125 years of experience and knowledge in the field of hemp processing industry, plans to create and maintain a modern course of business.
We feel responsibility for our committed employees, we rely on their competence and creativity, and we give them all possible help in their self realization and development.
By utilizing and continuously improving our current resources, we provide a reliable background for our business.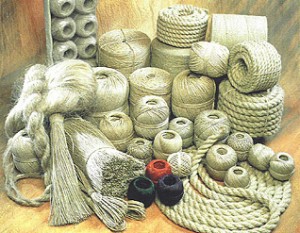 We consider our colleagues' competence and creativity as our main resource, by professional training, and continuously improving the circumstances we create convenient and inspiring working conditions. We pay special attention to the preservation of the professional experience accumulated at our company, we also give chance for our employees to improve their skills and extend their professional knowledge.
Our company in all its activity makes decisions to create valuable environment and a range of high quality products. Our policy is to create a working environment that reacts effectively to its surroundings, perceives information and converts it into prosperous business operation.
We aim to build long term business relationships based on mutual benefit and esteem with our customers and subcontractors. By increasing our customers' satisfaction concerning our products and services, we plan to strengthen our position on the markets and also to increase our market share concerning both domestic and export markets.
The success of our company is based on the high level of our corporate identity the quality of our products and the commitment of our colleagues.
Being a dynamic, highly developed company we hope to retain good relationship with our business partners, colleagues to ensure a mutual cooperation in all fields of business.